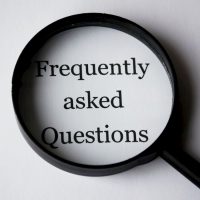 Support Team – Transformation, Recovery, and Revitalization
Please give a description of your company and the products/services you offer – Who we are:
4 Riversconsultants.com is an organization that focusses on five major pillars for organizations: Purpose, People, Product, Process that impact your Profitability. We support decision makers that desire "out of the box" solutions for "in the box" problems that might arise in any area of your personal or business life. Connecting people to the visionary, and the vision, builds a legacy that last.
What inspired you to pursue your profession?
We have always (the trusted advisors on staff) connected and enjoyed the power of numbers (resources) and how numbers tell the story. We understand resources with purpose and impacts nations. We also understand that money is not emotional, or intellectual, it's factual – you either have it or you don't. Once you know that your purpose is directly related to your ability to build up people and business; then you will always consider it's perception as a gift not a curse. Today, from my worldview of experiencing the dysfunction of business, building stronger communities and people continues to be at the forefront of my purpose with businesses and people. We continue to have satisfied customers because we honor relationship and we respect every person and the resources they entrust us to assist them in managing.
What is something unique about how your organization views the future?
It's always time to activate faith, knowing that in the seed of every kind of adversity, and perceived defeat, is also the seed of possibilities. I am a life learner and becoming even better at exceeding the needs of customers this is why our business model works–we are always rising our bar.
Tell us a little about the background of your business and the visionary that stands out.
Our CEO started from humble beginnings and excelled to various senior and executive positions in the church-non-profit, profit and government arenas. She is known as the "Pusher", into "Greater" goal setter and attainer. She has over 27 years of extraordinary government service, over 12 years experience as a Chief Financial Officer – successfully building and growing a mega ministry (100,000 sq. foot complex mixed retail-ministry complex) into a successful purposeful serial venue.
We value people and resources. Forming value added business structures, accountability, restoration, and transformational programs, and organizations is the to our success . The greatest asset we have is our experience and world view. Our past successes as an enterprise expert; program manager for multi-million-dollar projects for churches, and billion dollar programs for government sets apart from others in this field. No matter what resources and growth requirements comes our way we take great pleasure in understanding that accountability, a futuristic approach, effective business structures, and a determined/focused team is where we continue to find success.